Attached below is a transcript of the full speech by the chairman of the Independent National Electoral Commission [INEC], Prof. Mahmood Yakubu, confirming receipt of Supreme Court ruling that ousted David Lyon as the governor-elect of Bayelsa State and ushered in Senator Douye Diri.
Prof. Yakubu acknowledged that Diri and Deputy will receive Certificate of Return which has already been done in accordance with the law.
The swearing in ceremony will take place in Yenegoa today as scheduled according to Yakubu.
See the speech transcript below: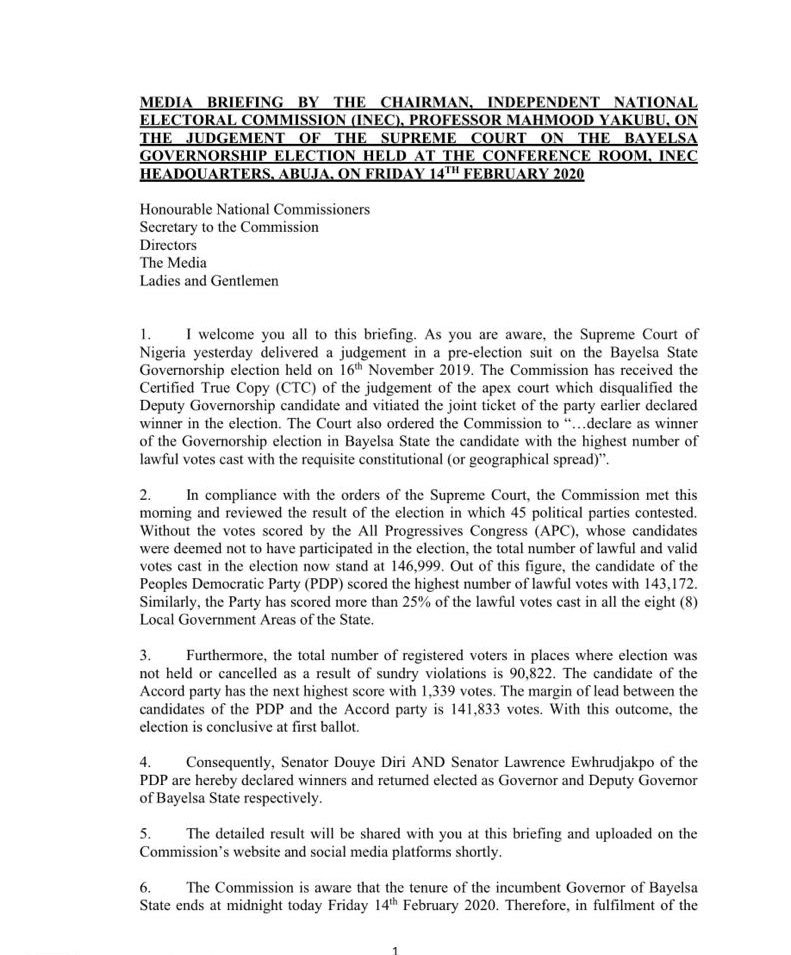 Follow us Facebook |Twitter | Instagram | Join Facebook Group for daily news updates
Disclaimer: Opinion and comments are solely the responsibility of the author and does not necessarily reflect the views of the publishers.